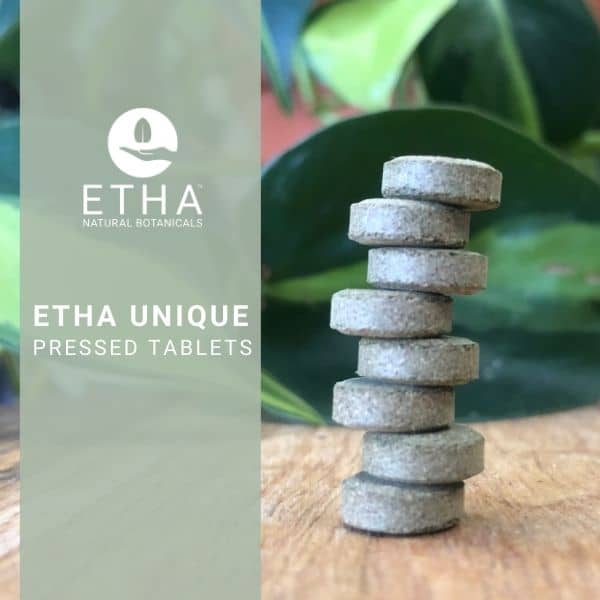 Best Kratom Tablets
ETHA Kratom Pressed Tablets are ETHA's proprietary best-selling product with no fillers, binders or additives. ETHA's kratom tablets are an alternative to messy kratom powder and hard to consume kratom capsules.
Many consider them as the gold standard of kratom manufacturing due to ETHA's high-quality products and labeling transparency.
These kratom tablets are small, easy-to-consume, portable, and 100% pure kratom. An ETHA tablet has approximately 300 milligrams of 100% pure kratom and is about 1/3 the size of an equivalent kratom capsule with the same amount of kratom. No barriers, no fillers, and no additives. 
SHOP KRATOM TABLETS
What are ETHA Kratom Tablets?
Co-founder, Alexander Karp and Victor Chung, talk about how they developed ETHA kratom tablets and their benefits over other forms of kratom.
Simple, Pure and Convenient
For the conveniences of kratom capsules, with the purity of kratom powders, your best option is ETHA's exclusive kratom pressed tablets. 
ETHA's kratom tablets consist of 100% pure kratom without any fillers, additives, or bonding agents. 
Kratom tablets are easy to measure and transport and the total volume of kratom tablets is much less than that of kratom capsules. Like kratom powder, they are pure and potent, but more convenient and are less messy.
Over five tons of pressure is applied to our triple-filtered kratom powders in order to create our unique ETHA herbal tea tablets.  Kratom tablets dissolve quickly, but are tough enough to survive transportation and handling. If you like to try to make your very own kratom tablets or powders, you can always start with one of our ETHA Kratom Plants.
SHOP KRATOM PLANTS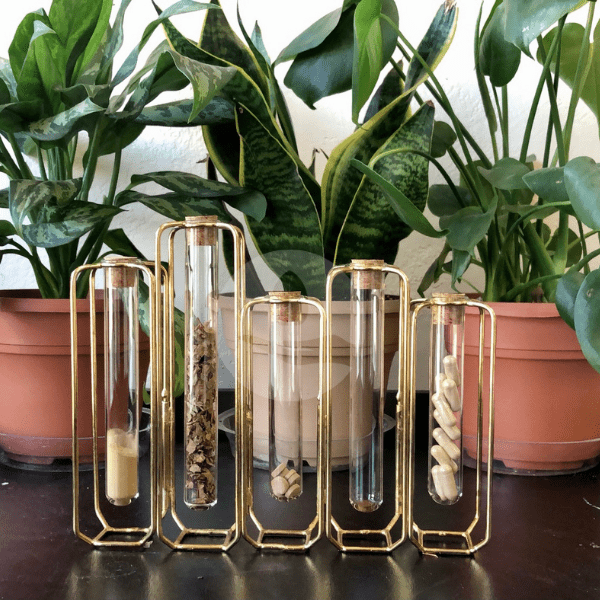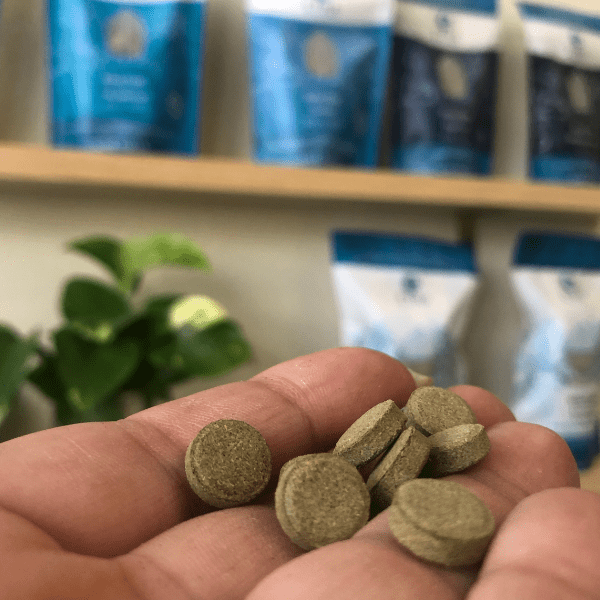 With ETHA kratom tea tablets you get simple, pure, and most convenient form of kratom.
Extended Release Only With Kratom Tablets
While kratom has amazing benefits, each dose has a limit to how long the effects last.
When you use ETHA's kratom tablets, you get an extended release that gives you longer benefits for the same amount of kratom. 
If you take kratom in capsule form, the half-life clock begins after the barrier breaks and the body system begins to absorbs the alkeloids. For example, the half-life of one of kratom's most prevalent alkaloids, mitragynine, is 3-4 hours.
Each tablet is so tightly pressed together that it releases over time in your system. This allow the kratom to go beyond the 3-4 hour half-life. Compared to other kratom products, ETHA's kratom tablets has a longer half-life clock.
SHOP KRATOM TABLETS
Full Spectrum Kratom Extract Tablets
ETHA's dedication to superior quality and constant improvement are just a couple of the features that our customers love about us. It is precisely this pursuit for improvement that inspired us to take our pressed tablets up a notch and create our full spectrum extract kratom tablets.
These tablets are similar to our extended-release kratom tablets. But alternatively, made from a concentrated Full Spectrum alkaloid EXTRACT. This product provides well-balanced support and tackles more than one symptom or condition. It does not only increase the mitragynine levels and rev up energy.
This concentrated super product supports occasional discomfort and promotes natural energy levels.
SHOP EXTRACT TABLETS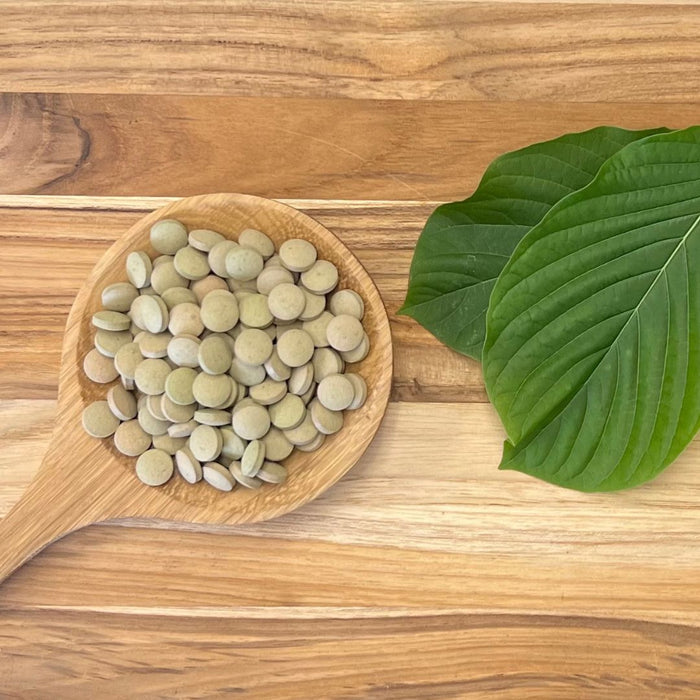 Above all else, as with all ETHA products, the quality you trust and love remains true. All our products are always lab-tested with Certificates of Analysis that you can easily look up on our site.
All our herbal tea tablets are portable, TSA approved and easy-to-take. We never add any superficial ingredients, binders, fillers, or additives. Our tablets are simple, pure, and top quality. 
We encourage you to learn more about ETHA Labs and how we test all our products including our amazing kratom tablets!
ETHA LABS
Early days video of ETHA Co-founder, Alexander Karp, explaining the science behind making kratom tablets.